/

PEOPLE

/

Martin Luther King Jr.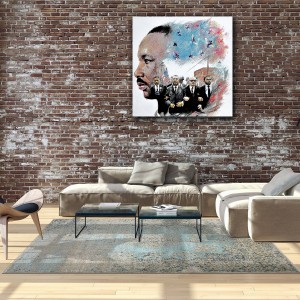 Martin Luther King Jr.
Start your day with inspiration – look at your idol in a modern photo-picture.
We create canvasses from the highest-grade materials: 100% cotton canvas, pine-tree strechers (inner frame), as well as UV light resistant, ecological, vibrant inks. Every canvas comes with hangers installed - all you have to do is hang it up and enjoy!